Welcome to Study & Shine Education
About Us
Study & Shine Education is committed to achieving its goal of creating an environment where students not only learn but also grow and shine in their careers. Students at study & shine education are primed to achieve top scores in GRE, IELTS, PTE, TOEFL, SAT, and GMAT.
Assistance is offered in getting admission to top-notch universities in the USA, UK, Canada, Australia, Europe(Italy, France, and Germany). We provide student visas all over the globe and also offer better internship programs and lifestyles.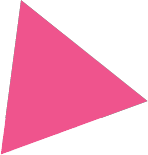 Experienced counsellors work actively with students to brainstorm and select the best universities for their potential and help them through the entire admission procedure. The study & shine immigration specialists as having global links which not only creates a smooth immigration process but also assists in getting excellent work opportunities abroad.
Our experienced counsellors will provide you with guidance every step of the way – right from giving you a detailed overview of the courses available, exams that need to be taken for admission/visa purposes, and the cost of studying in your chosen country to assisting you with getting your admission and visa (including preparation and verification of visa documents and following up on visa applications with embassies).
We are in this industry since 2015, with a lot of domain knowledge we could suggest the best path for your stepping stone of careers.
Our services
include
test preparation, course, and University, application and admission, financial aid, visa processing.
We have years of experience and make the whole process easy for you.